CEO Message
❝

HIMS Co., Ltd. does our best to satisfy customers and provide solutions on the base of challenging sprit, R&D and know–how.

❞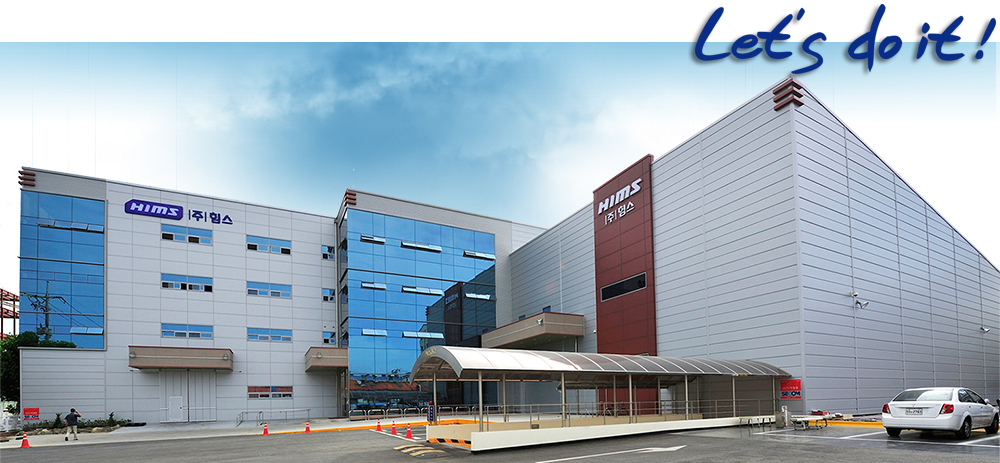 Since established in 1999, HIMS made steady achievements on various fields such as factory automation, display and semiconductor fields etc. Through long term experience, know-how and continuous R&D, we has a remarkable success on display field by developing the world first OLED mask welder, mask inspection & repair machine and applying them to mass-production.
Furthermore developing and studying various applications like semiconductor package inspector and IR Filter Inspector etc., we have been leading machine vision industry.
Right now, in order to offer better products, in-time service and great satisfaction, HIMS is advancing to more competitive company with constant effort, challenge and innovation.
HIMS wishes to take a leap higher. For that, we build a vibrant work environment and each employee tries to develop oneself to create higher value targeting "Global Company" which leads machine vision industry. HIMS makes greater efforts to present a creative solution with high-edge technology throughout continuous R&D and applications for meeting customers' needs.
For the last, HIMS promises to do our best to be a model company which cogitates on "social role" that the society of today requires on and puts emphasis on the universal value over the general purpose like profit seeking.
The Advanced Optical & Inspection Technology
CEOJ.H. KIM